Star Hill Golf Club opened its fairways and greens for play in 1967, making it one of the Crystal Coast's preferred golfing traditions.  Our 27 holes of coastal Carolina golf are always in great condition. We enjoy a reputation as a fun, challenging course that is always in excellent condition, rain or shine. Weather here for your vacation or a local resident, we welcome you.
With well kept grounds and friendly helpful staff, Star Hill Golf course is a golfing favorite among visitors and locals alike.
We are a great place to spend the whole day, or just to play 9 holes. 
Star Hill Golf Club offers all the comforts you will need for a great day of golf – both on the course as well as at the 19th hole.
Our carts are ALWAYS ON THE COURSE, no matter how much rain we've had.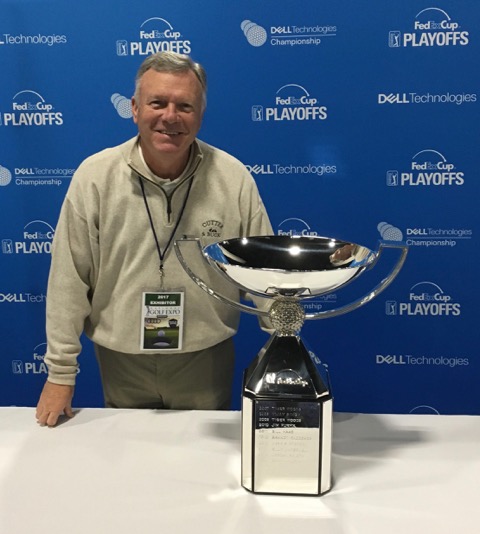 General Manager/PGA Professional
Carl Beaman is a member of the Professional Golfers Association of America. Originally hailing from Kinston, a former ECU Pirate golfer, he comes to us with a wealth of golf knowledge. Serving as the Head PGA Professional at Falling Creek Golf Club for 21 years, along with his 7 years at Kinston Country Club has prepared him to handle any experience you could desire when it comes to Golf. Carl is a Ping Authorized Club Fitter and prides himself on having the latest and greatest clubs and clothing in his Golf Shop. Carl provides lessons and clinics opportunities to all the Star Hill Members as well as any guest seeking to improve their abilities. He encourages all to come see all the new happenings at Star Hill Golf Club.
Star Hill Golf Club
202 Club House Dr.
Cape Carteret, NC 28584
Booking online may not be available. Please call the Golf Shop at 252-393-8111 Ext. 101. During peak season preferred tee times may be reserved for members first and foremost. -SHGC 1967 "Our carts are ALWAYS ON THE COURSE, no matter how much rain we've had"